About the Super City Initiative
A Super City is a city that
- interconnects various systems used in everyday life,
- implements cutting-edge technology in practical ways, and
- is informed by the lifestyle of the people who live there.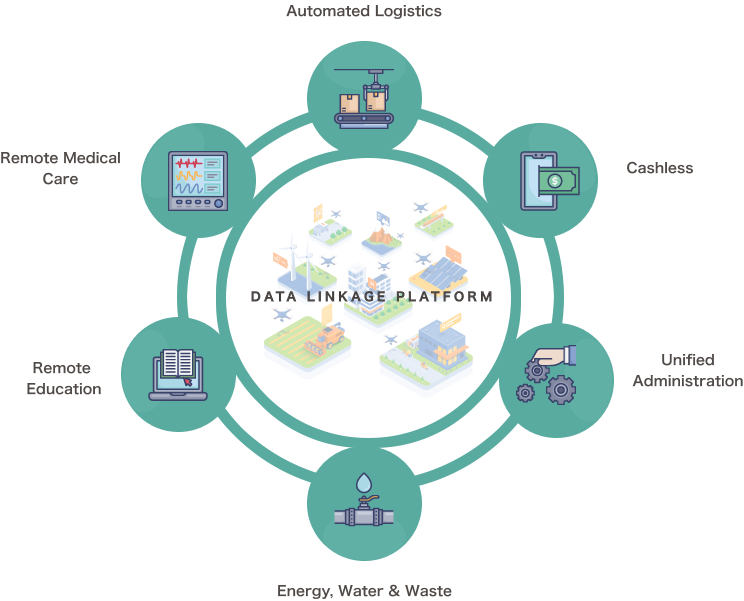 The Future Is Now
We already have the technology we need to transform urban design as we know it.
Artificial intelligence and big-data technology are in our hands, on our wrists, and throughout our cars.
Technology is already an essential part of our daily lives, but its role is superficial compared with what it could achieve if it were integrated into the very fabric of our cities.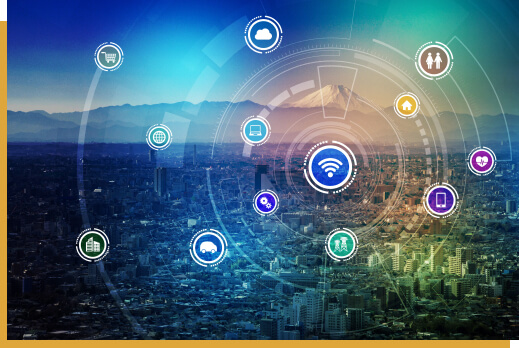 It is not just the level of integration that it is important but also the method. In the past, the developers and suppliers of technology dictated how it would be deployed. In a Super City, the technology is integrated with the lifestyle of the people living there—not changing that lifestyle but enhancing it for mutual benefit.
This vision of the future supported by Japan's technology (J-Tech) prowess is set to revolutionize urban life.
From Smart Cities to Super Cities
Examples of data-driven technology are all around us. Cashless payment systems, unattended checkouts, and the smartphone you may be using to view this website—this technology was probably striking at first but now undoubtedly seems normal. It connects us remotely to our health care, our education, and our business, ensuring privacy when we want it.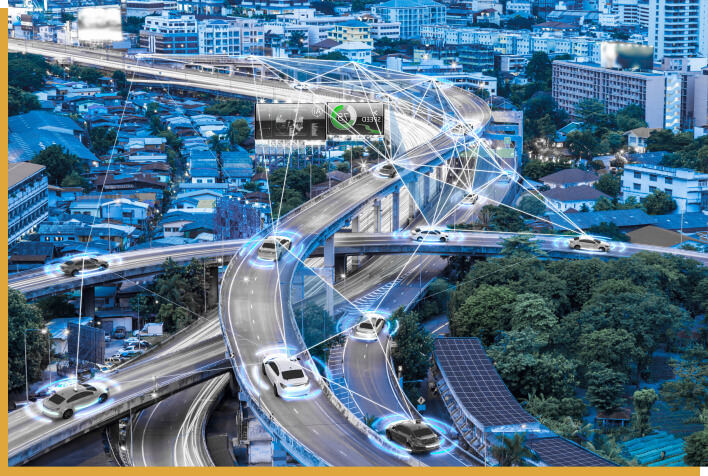 We notice the technology we use every day, but in Smart Cities the same technology is integrated into everyday life so seamlessly as to be unnoticeable. Examples abound: artificial intelligence (AI) being used to reduce traffic congestion, urban areas being mapped and tracked to understand the needs of residents, and administrative records and tasks being digitized to improve efficiency.
These successful Smart Cities are the blueprint for the Super City Initiative, which was introduced by the Japanese government in October 2018. A Smart City is defined as having one data-driven system included in its urban design, but the bar is much higher for a Super City, which must have several data-driven systems fundamental to urban life. However, a Super City must do more than just provide convenience and improve residents' quality of life; it must tackle or preempt social problems, ensure equality, and guarantee the safety of the populace. A city of the future may be data-driven, but it is first and foremost created by and for its inhabitants.
The Japanese government is going to select the first few pilot cities this year, 2021, and whether the new generation of Super Cities to come are developed from the ground up or an existing city that has been restructured, the benefits will be shared by everyone.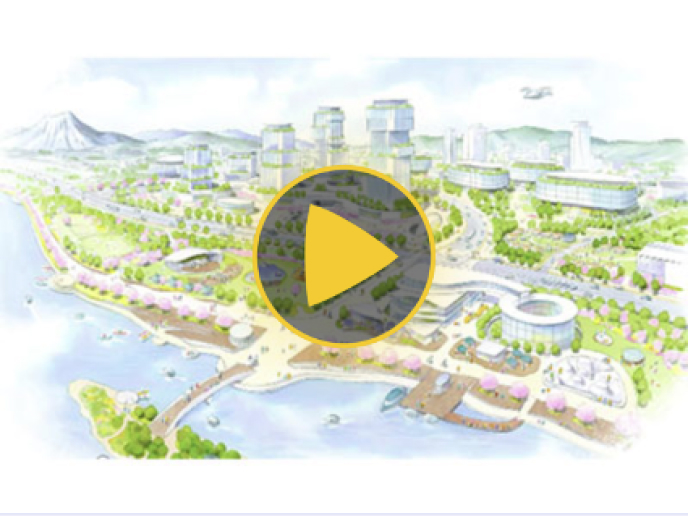 For a taste of life in a future Super City, please watch this video produced by the Cabinet Office.
Continue reading to discover the technology behind the Super City